SERIOUS STUFF
NEUCHÂTEL SPECIAL
IN NEW HANDS >> by Walter Burns
MULTIMEDIA
LIFESTYLE
FREETIME
CAREERS
In new hands
A friend resurrects a family company
Family businesses sometimes out- last the family. With the passing of André Duvoisin in 2004, however, it seemed that Henri Duvoisin & Co. was finished. And, it would have been, if it were not for an old friend of the family.
Coffrane, a small municipality on the northern shore of Lake Neuchâtel. Paul- Fritz handed the company down to his son, Henri, who ran the local business until the mid-forties. Upon Henri's death, his wife, Sophie-Elizabeth, took charge, institut-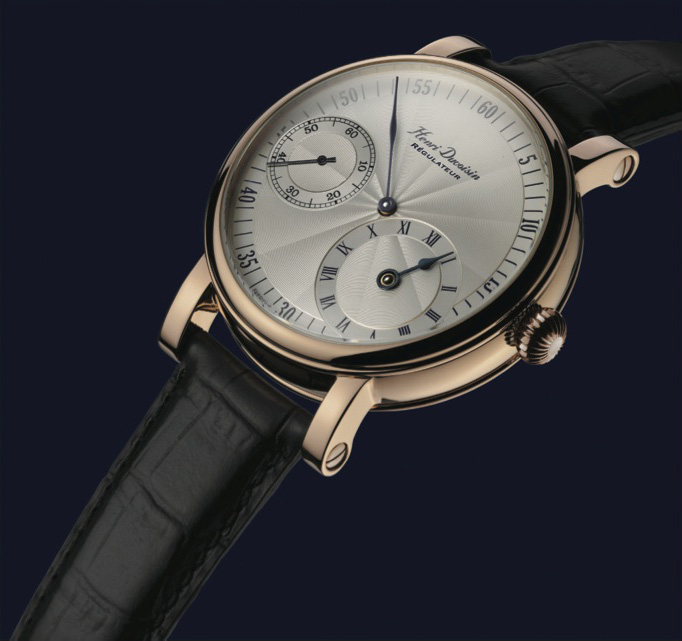 Resurrecting the tradition
That, then, appeared to be the end of the Duvoisin story – until, that is, the son of a local doctor, Jean- Dominique Cornu by name, decided to resurrect the company. A client and a friend, Cornu was persuaded by André into taking the reigns of the company. Collaborating with professional photographer Jean-Marc Breguet and gemmologist Sebastien Rousseau, Cornu has sought to maintain the brand's historical roots, classical tradition, small size and unique appeal.
Henri Duvoisin & Co. has recently unearthed movements manufactured by Fabrique d'Ebauches de Fleurier, a factory famed for its production of fundamental movements in the 1920s. With Rousseau's experience working with antique movements, Cornu's team plans to base its company on this tradition.
Together they produce two collections: the Classical and the Regulatory, running in limited editions of 35 and 25 respectively. Each comes in either steel or rose gold.
With three generations of family tradition, Duvoisin's path may have changed; it seems, however, that it's vision will remain intact. «««
The Régulateur in pink gold from Duvoisin's Regulatory Collection
Passing through the generations
In 1903, a Belgian watchmaker named Paul-Fritz Duvoisin sought to bring his trade to Les Geneveys-sur-
ing liberal measures for the well-being of the local workers. Sophie-Elizabeth left the company to her son, André.
For more information, visit Henri Duvoisin & Cie's website at www.henriduvoisin.com or e-mail the company at [email protected].